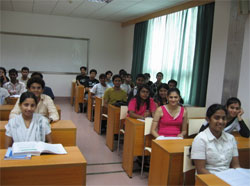 Southern Medical University located in Guangzhou, the capital city of Guangdong Province, China. It was founded in 1951. Southern Medical University formerly known as First Military Medical University, affiliated to the People's Liberation Army of China, is a Chinese institution of higher learning. It became one of national key universities in 1979. Approved by the State Council and the Central Military Commission of PLA, the university came under the jurisdiction of Guangdong Province in August, 2004, thus it's renamed as Southern Medical University in 2004. The main campus, together with its south campus in the southern suburb of Guangzhou, covers an area of nearly one million square meters. The university has been awarded the first-class garden-like university, for rows of green trees nourish and bouquets of flowers blossom on the campuses all throughout the year.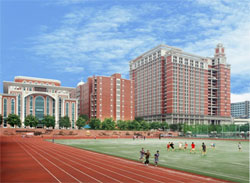 This University offers courses in Clinical Medicine at the Bachelors and Masters level. Apart from Medical courses in both Western Medicine and Traditional Chinese Medicine, courses in Economics and Medical Related fields are also offered. The University began to enroll Chinese Government Scholarship students and international undergraduate students for English-taught clinical medicine programs in 2006. Students are also taught English for Chinese students and Mandarin Chinese for the International Students at the basic level. There are more than 750 international students from 30 countries. Southern Medical University is one of the first batches of 30 medical universities accredited by the Ministry of Education of the People's Republic of China to enroll international students for medical studies in English medium. The University has been entitled to admission of international students sponsored by Chinese Government Southern Medical University is WHO and also recognized by the MCI. The University is a rich haven for research and development in the field of medicine. To complete this program six years will be needed including one year of hospital internship.


The University has 17 schools – 1. The First Clinical Medical School 2.The Second Clinical Medical School 3. School of Basic Medical Sciences 4. School of Public Health Medicine 5. School of Tropical Medicine 6. School of Biotechnology 7/8. School of Humanities and Management 9. School of Traditional Chinese Medicine 10. School of Foreign Studies 11. School of Marxism Study 12. Graduate School 13. School of Continuing Education 14. School of International Education 15. School of Medical Technology 16. School of Stomatology and 7 affiliated hospitals with a total number of over 5700 beds and 47 non-directly affiliated hospitals. Southern Medical University flourishes along with its handover from the military system to the civilian one. Its 7 affiliated hospitals are.
Nanfang Hospital,
Zhujiang Hospital,
Hua'nan Hospital,
Nanhua Hospital,
Stomatology Hospital,
Pingxiang Hospital and
Jiangdu Hospital,
Accommodation
Single Room – 6000 RMB/Year
Double Room – 12000 RMB/year
Tuition Fee
English Medium 30,000 RMB/Year