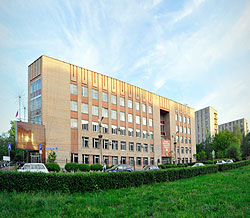 The Ryazan State University is a university in Ryazan, Ryazan Oblast, Russia.RSU was founded in 1915, as a women's teacher training institute. In 1918, it was renamed as the Ryazan State Pedagogical Institute. In 1930 it was restructured and again renamed as the Ryazan State Pedagogical University. It began to expand its course offerings beyond teacher training in the 1980s; in 1992, it was one of the first pedagogical universities to be granted full university status. As of 1999, they enrolled roughly 5,500 students and employed 400 faculty and administrative staff. The Ryazan State University began to use its present name in 2006. The Ryazan State Medical University is a government medical university recognized by WHO and all countries of the world including USA, UK and India.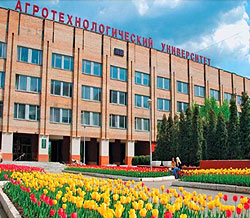 The International Department performs work for the realization of scientific-technical products, Licenses, services, works etc. abroad, organizes the execution of contract works under contracts with international organizations and agencies of foreign countries, negotiates contracts, and prepares the contract documents, executes orders for all types of education, supporting an automated information system of foreign students, , prepares students' profiles, issues visas for foreign candidates , prepares and issues documents for foreign graduates' education, keeps contacts with foreign graduates, corresponds and negotiates with foreign companies, foreign authorities about the education in the University.

Faculty coordinates the training of foreign citizens, stateless persons, including the compatriots abroad admitted to the university in the main educational programs of higher education specialties in "General Medicine", "Dentistry" and "Pharmacy".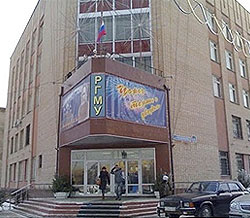 Currently, students from more than 65 countries worldwide including India are studying in our university. The educational process is carried out in English, Russian and French mediums. RSMU has advanced research and 17 leading Russian scientific schools which are accepted in Russia and abroad.

Ryazan State Medical University is an active participant of many international projects, an organizer of international congresses and conferences, and a partner of different universities and scientific centers.

Student's from 56 countries of the world study at RSMU the educational programs of high professional education and the programs of postgraduate study in Russian, English and French. Our graduates are awarded state diplomas of the degree which authorize their holders to practice medicine in the Russian Federation and other foreign countries.

Ryazan State Medical University works at the level of international quality standards in the sphere of scientific and educational activity. This is confirmed by the quality certificates of English firm SGS and European organization of quality.
Fee Structure for General Medicine –
Tuition Fee – 4800 US$/Year (English Medium)
Hostel Fee – 500 US$/Year
Other Expenses for every year:
Food – 50 – 80 US$/Month
Maintenance Charges – 10 -15 US4/Month
Medical Insurance: 150 US$
Visa Extension: 100 US$