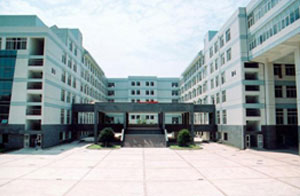 The Nanjing University of Chinese Medicine is a university in Nanjing, capital of China's Jiangsu province. It was established in 1954, making it the oldest university in China dedicated to the study of traditional Chinese medicine. The University currently offers students three types of degrees: Bachelor's, Master's, and Doctoral degrees. The university currently offers. At present, the University is running 25 bachelor's programs, 44 master's programs, 25 doctoral programs and 3 postdoctoral stations. Affiliated with the University, are 22 clinical hospitals, 5 hospitals of Integrated TCM and Western Medicine and hundreds of teaching clinics. The university takes an active part in international cooperation and academic. It enrolls approximately 15,000 students, including a number of international students. NJUCM is now a leading university of higher education in Jiangsu province, the WHO Collaborating Center for Traditional Medicine, the International Acupuncture Training Center specified by the Ministry of Health of China, and the first batches of TCM universities approved by the Ministry of Education of China to receive and train students from foreign countries.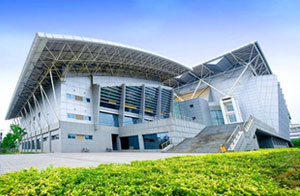 The Center for Chinese Language, the language-training branch of NUCM, assists foreign students in the mastery of the Chinese language. It accepts both international students supported by government scholarship as well as self-supporting students. The center also provides Chinese Language courses related to Traditional Chinese Medicine and Ancient Chinese. With training received in these two areas, new students to Traditional Chinese Medicine will possess a strong foundation for their professional development in TCM. NJUCM values International Cooperation and academic exchange. Early in the year of 1993, it initiated a joint Bachelor program with the Royal Melbourne Institute of Technology of Australia. This making the university, the first university of TCM in China to begin international collaboration with a foreign nationally accredited university in the field of TCM higher education. Up till now, there are more than 8000 TCM professionals from over 90 countries that have trained with the International Education College.

To become a doctor is not just a dream now. Benefits that are given to the Indian students are so comfortable and attractive that they will never feel the difference between getting the education from an Indian university or from a Chinese university. Nanjing University of Chinese Medicine in china is Listed in the World Health Organization (WHO's) directory of World medical school. This listing make a student to study MBBS in China eligible to appear for many of screening test like The Medical Council of India (MCI), USMLE, Plab etc.
Affordability
Studying and living in China is Cheaper than studying and living in European countries, US, Japan, Uk and many other country.
Why China?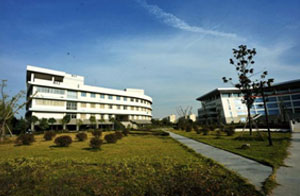 Studying in china is an excellent opportunity to explore the world's unique blend of ancient and modern civilization, as well as its scenic beauty and bustling nightlife. Visit new place with other students from around the world tha you'll meet and you'll find yourself opening your eyes not just to China, but to the whole world, China has been offering MBBS education to foreign students for more than fifty five years an d today it ranks one among the top countries of the world that are most sought after by international students for quality MBBS education. The great educational infrastructure in Asia, Cheap cost wise and highly reputed in technology, Engineering, Medicine Wise, the availability on instruction in the English Medium.

China has been one of the best preferred destinations for the Indian or International students to pursue their Medical degree courses.
Tuition Fee
Tuition fee: RMB 24000/year
Accommodation: RMB 4000/year
Food and Other Expenses is about RMB 7000 per year.