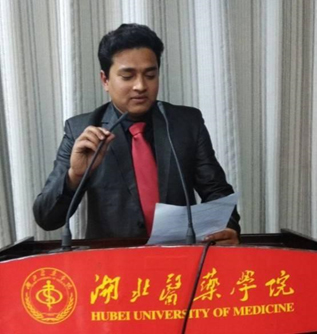 The Hubei University of Medicine is located in beautiful Shiyan City of Hubei in China. It is a public university, Founded in 1965, the university was originally known as Wuhan Medical College Yunyang School. The school was established in Yun County (remote mountain area) , therefore in the spring of 1967, the school was relocated to the Shiyan City, Yunyang, Hubei. In May 2010, the university was renamed the Hubei University of Medicine.

After 50 years of development Hum was authorize by the State Council as granting Master's degree and become top ranking medical university in central china and west china beside Hubei, Chongqing, Shanxi and Henan.

HUM campus spread in almost 1,175,400 square meters area out of 390,000 square meters area is used for teaching and management. HUM has capacity of 908 out of which 457 professors and associate professors.

HUM educates postgraduate and international students many courses including Clinical Medicine, Basic Medicine and Nursing, Chutian Scholar Program Surgery are Internal Medicine, Human Anatomy, Embryology and Anesthesiology. Recently HUM handle over 525 research projects. HUM achievement includes 52 provincial or ministry awards, 159 patents and 117 research achievements.

Over 15,000 students get enrolled every year in HUM out of 200 students of post graduate and under graduate from Nepal, India, Pakistan, Bangladesh, Tanzania are enrolled in the university under different specialties.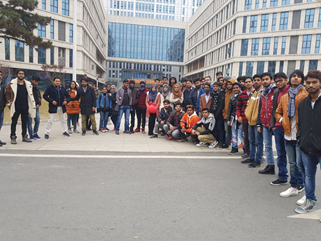 HUM is authorized to provide bachelor's degrees in medicine and other courses too. Clinical Medicine(MBBS), Nursing, Pharmacy, and Anesthesiology. Anesthesiology and Nursing majors are National Distinction Majors under implementation and Hubei Provincial Brand Majors. Dentistry, Pharmacy and Clinical Medicine are Hubei Provincial Distinction Majors are programs for undergraduate students.

HUM has 5 affiliated hospitals out of 3 hospitals (Taihe Hospital, The unique Embryonic Stem Cell Research Center and Dongfeng Hospital) was awarded as best hospital for their best treatments and facilities. It is also a qualified hospital to conduct organ transplantation.

Major/Specialty : Clinical Medicine (MBBS)
Degree : Bachelor of Medicine & Bachelor of Surgery
Duration : 5 years and 1 Year Internship
Objective
The objective of the program is to provide better knowledge to develop their clinical skills and professional attitude so that they lead to further medical achievements and medical practice.
Requirements
The students of this program will be found on the basic theory and basic knowledge of medical science. Students will have the basic training of diagnosing, treating and preventing human disease, and should be able to analyze and distinguish the reason and mechanism of common human diseases. The graduates are supposed to engage in disease prevention and the work of clinical medicine.
In the end of the course the graduates shall obtain the following knowledge and capabilities:
The basic theories and knowledge of pre-clinical and clinical medicine
Diagnosis and treatment of common and frequently-occurring diseases
Primary treatment of emergent, complicated and severe disease
Basic knowledge of preventive medicine
Chinese language proficiency should reach at least HSK level-3
Core Courses
Basic Medicine and Clinical Medicine
Major Courses
Human Anatomy, Physiology, Biochemistry, Pharmacology, Pathology, Microbiology & Parasitological, Community Medicine, Internal Medicine, General Surgery, Obstetrics & Gynecology, Pediatrics, Radiology, etc..
Degree Courses
Human Anatomy, Physiology, Biochemistry, Pathology, Pharmacology, Community Medicine, Internal Medicine, General Surgery, Obstetrics & Gynecology, Pediatrics Internship: In the XI and XII semesters

Degree and Diploma: Obtained according to the relevant document of Hubei University of Medicine Affordability: Studying and living in Shiyan City is cheaper than studying and living in other Chinese city.

Hubei University of Medicine is approved by MOE as qualified to offer MBBS program in English. Now about 600 international students (Including more than 200 Indian students) from 40 countries are studying on campus.

HUM is listed in the WHO World Directory of Medical Schools and the graduates of MBBS program are eligible to take the Medical Licensing Examinations held by the medical councils in different countries such as CMC, MCI (Medical Council of India), MMC, NMC, MCC etc.

RMC Educational Service Center assures that students can take admission with full confidence. RMC has provided more than 200 students admission in Hubei University. RMC offers all information and assistance to students who wish to enroll for MBBS course in Hubei University of Medicine, China.
Tuition Fee & Accommodation –
General Medicine – 15000 RMB/Year
Hostel Fee – 5000 RMB/Year