The Davao Medical School Foundation (DMSF) was established in July 1976 in response to the recognition of the lack of doctors serving rural communities and lack of specialist in urban centers of Mindanao. Its College of Medicine was thus the first such college to be set up in Mindanao and is dedicated to providing medical education and training of the highest order, leading to the provision of effective medical care in both rural and urban communities.

A consortium, the members of which are the Ateneo de Davao University, Broken shire Memorial Hospital, the Development of Peoples' Foundation, San Pedro Hospital and San Pedro College, operates the Foundation. It is registered with the Securities and Exchange Commission (SEC) as a non-stock, non-profit organization and is approved by the Commission on Higher Education (CHED). In addition to the College of Medicine, DMSF operates a College of Dentistry, an Institute of Primary Health Care (IPHC) and a Center for Education, Research and Development in Health (CERDH).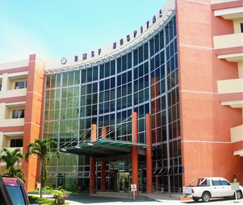 The school is located on a 2.5 hectare site close to the center of Davao City, which boasts of a stable climate, both in terms of its weather and its politics. There are five universities within the boundaries of the City as well as several schools and colleges. Students are affiliated to the Davao Medical Center, the Davao Doctors Hospitals, San Pedro Hospital and Broken shire Memorial Hospital for their clinical rotations in the third and fourth years of their courses.

There are some 125 Faculty members drawn from a wide range of medical specialtieMBBS Admission in Philippiness and the total student population of all four years of tudents is usually around 300.

Its unique geographic location, the peace and order, and political stability of Davao City and Region XI has made DMSF an attractive option of foreign medical students. To date there are some 20 foreign medical students at various years of schooling.

The students are affiliated to Davao Medical Center, Davao Doctors' Hospital, San Pedro Hospital and Brokenshire Memorial Hospital for clinical rotation in the 3rd & 4th year.
Units
College of Medicine
College of Dentistry
College of Nursing
IGSR
IPHC
Hospital
The academic programs of Davao Medical School Foundation aims to develop the students with the knowledge, skills and potential that combine advanced work in the specific academic fields with courses in medical and dental, nursing and midwifery areas, thereby equipping students for professional employment in a variety of both private and public sector fields. This is in line with the DMSF's objective of forming an integral man through educational enrichment guided by the Catholic faith.
COLLEGE OF MEDICINE
The College seeks to achieve its Vision through: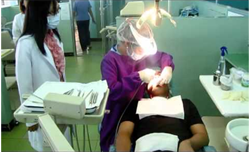 A. Instruction The college shall engage in excellent medical education through provision of a relevant curriculum, highly qualified and dedicated faculty and modern instructional facilities
B. Research The college shall involve itself in clinical and social researches that are conducted by research-oriented faculty and students.
C. Community Service The College shall engage in community work through its medical outreach programs, which are manned by its faculty as part of its commitment to community service, and by students as part of medical instruction and value formation
Why study in Medicine in Davao
Located in Davao, boasting stable climate and conducive environment.
Currently, there are 173 Indian students (from India), 20 Malaysian students at DMSF.
Malaysian students opting to practice in Malaysia must sit for an entry qualification exam under Para 12(1)(a) of the Medical Act 1971.
Your gateway to practice in USA / Canada because Davao Medical School is recognized by the American Medical Council (AMC).
Hostel: Hospital, school and hostel all located within walking distances.
Place of Worship: Mosque, churches, temple available for students.
Food: All kinds of food readily available, (including halal food) and food stalls within 5min walking distance from the hostel.
Cost of living: Approximately RM400 per month.
Currency exchange: RM7.30 @ 100 Philippines Peso.
Davao city has shopping complexes, cinemas, beaches, island resorts. Davao is a Smoke-Free city.
Victoria Mall in 5 minutes walking distance from campus.
Some of the important features of the University are;
WHO recognized (World Health Organization), which is the first important thing to be considered when thinking about foreign medical education.
ECFMG recognized (Educational Commission for Foreign Medical Graduates), which will make the candidate eligible to sit for USMLE ( United State Medical Licensing Examination) . Passing the test will make the candidate eligible to practice in US.
FAIMER recognized (Foundation for Advancement of International Education) ,which will make the candidate eligible to join PhD courses directly after MD.
The University has tie ups with several reputed Universities across the globe.
English medium of instruction
The degree is well recognized all over the world, so that the candidate is eligible to work across the globe, including US, UK, Australia, Canada, New Zealand etc.
The University is recognized by the Philippine Government
The University is permitted by the Philippine Government to enroll foreign students as per EC provisions
Indian students on successful completion of the medical course and award of MD degree from Davao Medical School Foundation are required to appear for Screening Test / Foreign Medical Graduate Examination by National Board of Examinations for registration with Medical Council of India.
DMSF Hospital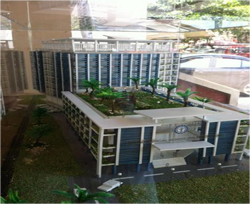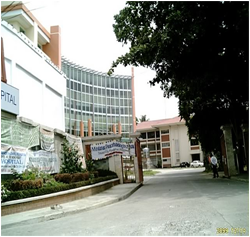 The Davao Medical School Foundation Hospital (DMSF Hospital) is a 100-bed capacity 4-storey building tertiary care hospital. It is located on a 10,000 square meter area at the DMSF compoundMBBS Admission in PhilippinesMBBS Admission in Philippines. It has 60 private rooms, 24 beds for the wards; two suite rooms and the rest are in the semi-private rooms. It has open air corridors that look out the garden courtyard. The facade is made up of glass curtain that gives a panoramic view of the city. At a certain view Mt. Apo gives an exhilarating view.

The establishment of a DMSF Hospital is a strategic scheme designed to come up with a quality medical health service facility to improve the health conditions of marginalized urban and rural areas while achieving its goal of providing excellent and holistic medical education.

The DMSF hospital's two-pronged objectives are:
1.) to improve the health status of selected partner communities in Davao City and nearby provinces, making health services more accessible, affordable and acceptable to the community members, and;

2.) to provide hands-on health learning experiences for the students in the conduct of quality and excellent health care.
LIBREARY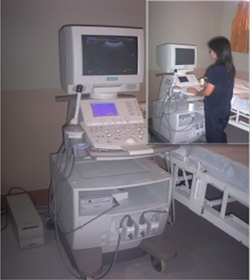 GENERAL INFORMATION
The main library is located in the third floor of the administration building and the extension is in the Nursing Building. Each of these libraries is provided with automated circulation counter to provide fast and more accurate services. Purified water is also provided for free to refresh library users.

Users from the schools that are members of the DPSLA Resource Sharing Program are welcome.

Tuition Fee – 80,000 Peso/Semester
Living & Accommodation – 1,20,000 Peso/Year (Approx).
Fee Structures for BSMD Program -
BS Program Fee (16 Month) – 8500 US$
MD Program Fee (4 Years) – 4000 US$/Year